Trends when it comes to light sources
Looking at the latest interior trends, we can see that light sources are used as eye-catchers more and more. Take as an example the separate light sources that you regularly see in cord pendants or hanging lamps, they are everywhere: in people's homes as well as cafes and restaurants. The great advantage of this type of lighting is that it fits in almost any type of interior. You can find these lights in modern, industrial, classic, and design interiors. 
LED lamps have been around for several decades. LED is expected to completely replace other types of lamps, such as incandescent lamps, within a few years. This is for a good reason: LED light sources have many advantages over traditional incandescent lamps, without compromising the atmospheric light effect.
Atmospheric light
LED light sources offer many possibilities for creating a cozy lighting atmosphere. With LED lights you can create a lot of different effects and colors. The same warm colors that incandescent lamps emit can also be found in LED lamps. In addition, LED lamps are much more energy-efficient than traditional incandescent lamps. This makes them more environmentally friendly and more affordable. Another great advantage of LED lighting is that it also lasts for a long period of time; you can use LED light sources for several years. An additional advantage is that LED lamps work at full strength immediately after they're switched on, meaning that they do not need to heat up, unlike incandescent and halogen lamps. Another plus is that they don't get hot!
Amber glass: golden trend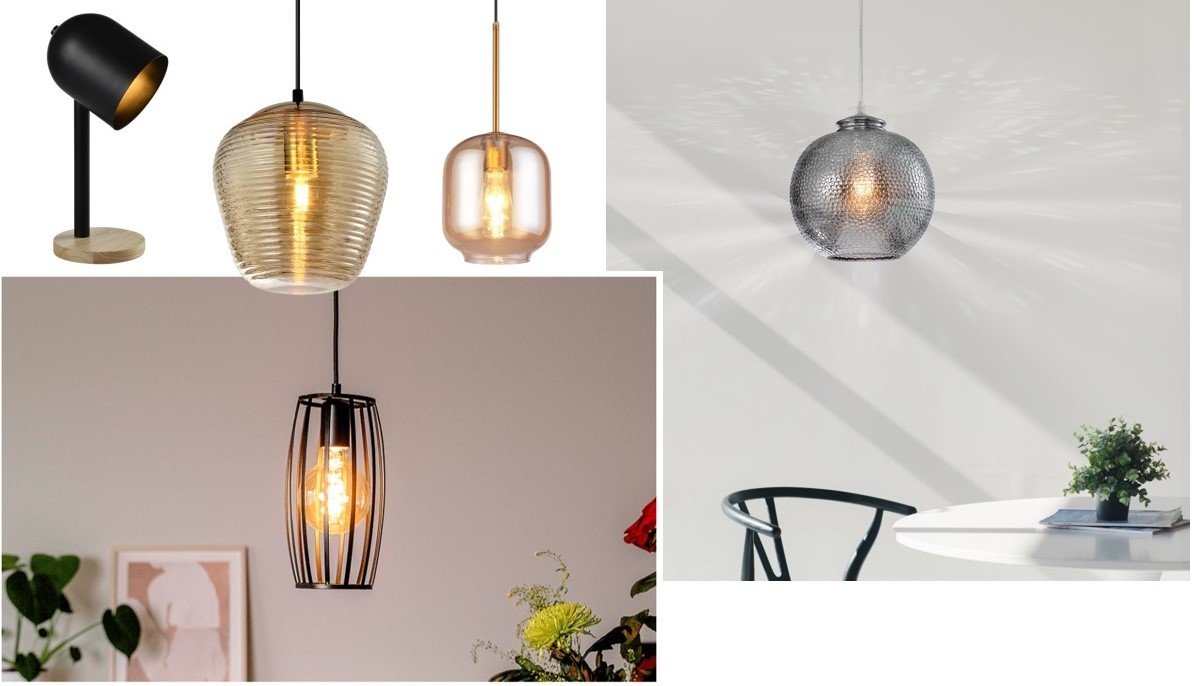 Anyone who likes to follow the latest interior trends will see that the color gold is a recurring theme. Gold gives every room a luxurious look. The color or material is often used in side tables, for example, but also in accessories such as vases or candles. Gold is also indispensable in lighting. You will not only find the color in our gold-colored fixtures, but also in our light sources. The gold-colored light sources have an amber finish, which is very popular these days. These light sources are ideal if you are looking for a soft light effect for atmospheric lighting in the house. Or if you would like to match your light source with the gold-colored details in your interior.
Filament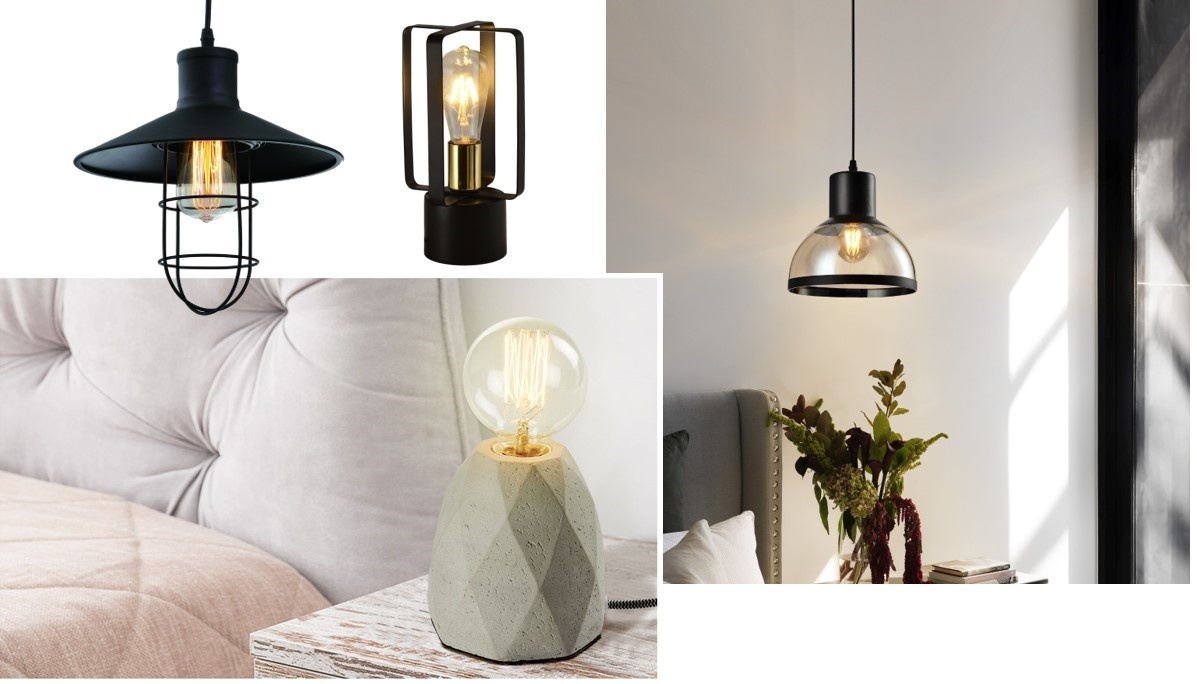 Filament light sources have a striking filament, which gives them a modern look. The cover of the light source is transparent so that the filament inside is accentuated. The interesting thing about filaments is that there are many different shapes and styles available: you can alternate and combine endlessly. The filament thread provides a unique look when you turn on the light source. Filament light sources are popular in industrial interior styles because they can be combined well with materials such as metal and wood. Filament light sources also fit perfectly in modern interiors.
XL light sources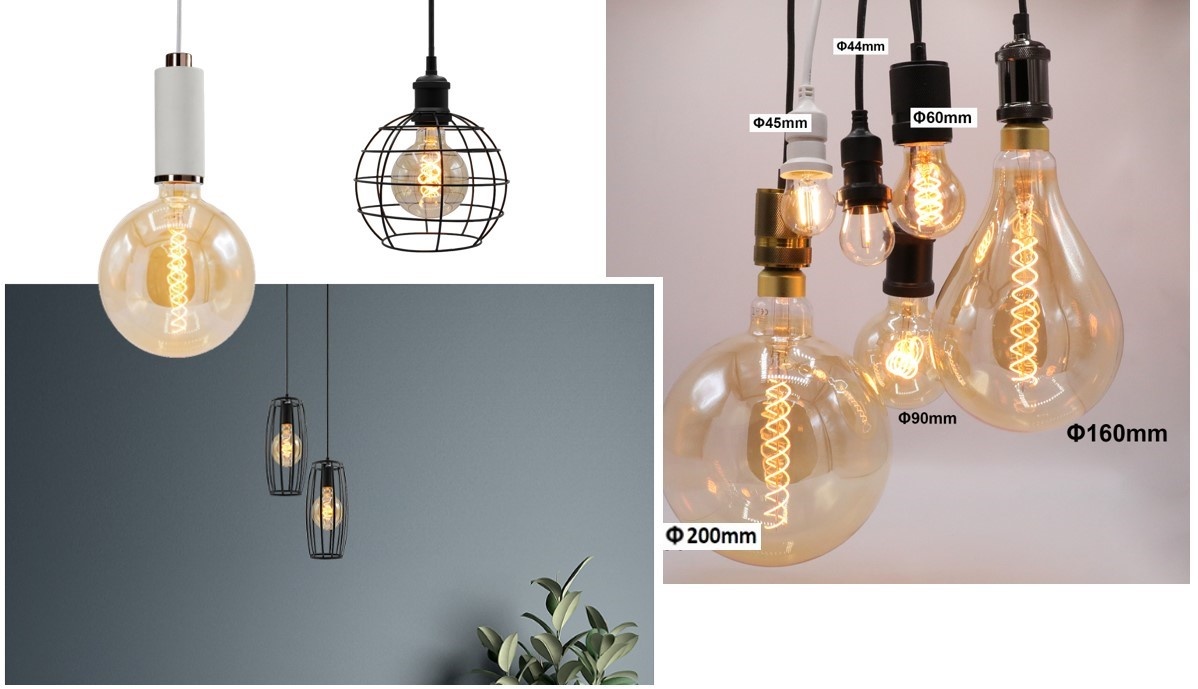 Are filament light sources or light sources with an amber finish not enough for you? Do you really want to steal the show with your lighting? Then our XL light sources are exactly what you are looking for. In the XL collection you will find light sources with a diameter of 95mm (XL), 160mm (XXL), or 200mm (XXXL). These lamps can be combined with simple fixtures or fixtures with an open shade. You often see that these light sources are placed in the kitchen or living room in combination with cord pendants.