The power of the sun
With solar garden lighting, you can add beautiful light accents to your garden, your terrace, or your balcony - the possibilities are endless. Solar lighting is ideal for creating a cozy ambiance in your outdoor space. Not only the environment but also your wallet benefit from the use of solar garden lighting. you don't only think of the environment, but also of your wallet. Solar lamps generate energy using the sun and their built-in solar panel. This means that you no longer need electricity, cables or sockets. You can easily place the lamps in any desired location. Solar lamps are often placed along paths in the garden, at the front door, or along the driveway.
No power consumption
Solar lighting generates its own energy by means of solar panels. Electricity is therefore no longer necessary, which makes the lighting environmentally friendly. The only thing you need to do is to place the lighting in a sunny spot. Let the sun do its job and save on your energy bill. Solar lighting is thus not only sustainable but also very much affordable. 
Solar lamps are easy and efficient
Solar lighting is simple: no electricity, installation work, or sockets. Laying cables through the garden belongs to the past. Since neither cables nor installations are involved, you can easily move the lighting around to switch up your garden decor!
Safe lighting
Solar lighting does not require any wiring, which means you don't have to worry about your children touching any wires or the bad weather causing any damage. All the solar lighting in our range has a degree of protection of IP65. This means that the lighting is suitable for outdoor use and that you can leave your solar lights outside all year round, even when it rains. 
Decorative light points in the garden
You can effortlessly create beautiful light accents in the garden with a solar table lamp or torch. The moving flame effect resembles a burning candle. No sun? Then you can easily charge the lamp using the supplied USB cable.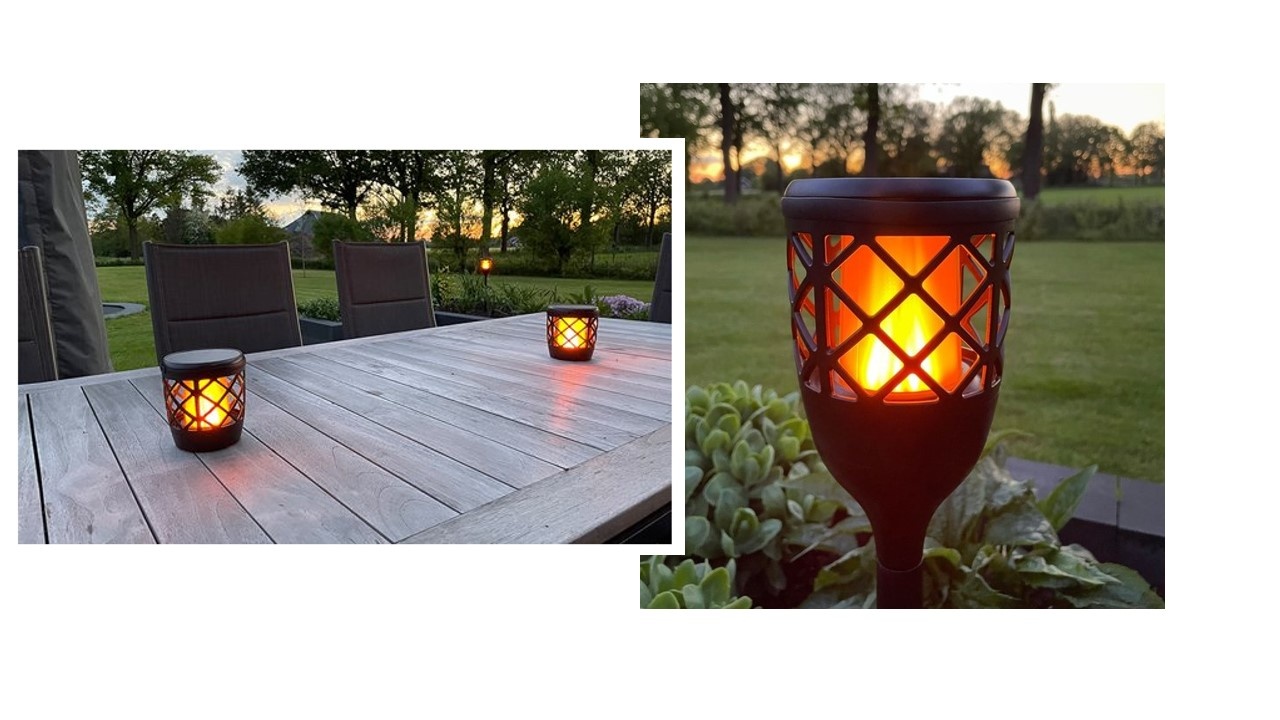 Fun with the solar light cord
Do you want to put your garden or balcony in the spotlight? This solar light string creates a cozy atmosphere and provides more light around the house. The bulbs emit a pleasant warm light and you can choose from different light settings.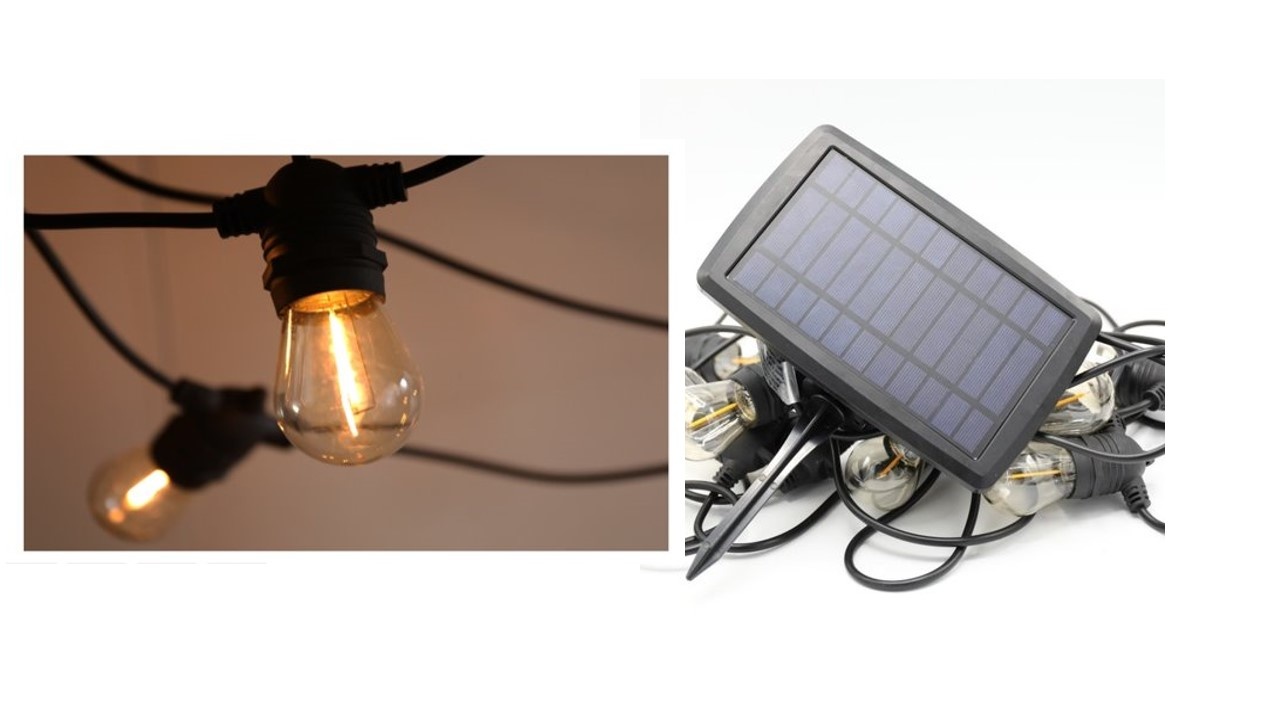 Your driveway: a safe place
You can use solar wall lamps to illuminate your driveway or garden path in a stylish and practical way. These lamps are often equipped with a sensor so that the lamp will switch on when movement is detected. Thanks to materials such as stainless steel and aluminum, the lamps are weather resistant.